2023 Ducks Spring Lacrosse

Who We Are:
The Ducks are back again in 2023! The Ducks Youth Lacrosse League is open to boys in grad years 2034-2029.
Our season will run from late-February through early to mid-May with a built-in "off" period around school spring breaks from April 10th-April 14th.
The Ducks Youth Lacrosse League is operated by Team 91 Charlotte Lacrosse.
Spring League Update - Jan. 17th, 2023
Registration for the 2023 Ducks season is still OPEN! However, if during your registration you see that your son is initially being placed on a waitlist please email us at charlotte@team91lacrosse.com for more details regarding the status of your player's desired league division.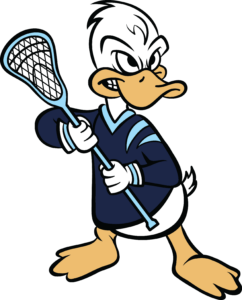 Defining the Ducks Youth Lacrosse League
All players grades 1st through 6th grade are welcome to register for the Ducks; no prior playing experience is required.
We will create team rosters amongst the 1st/2nd, 3rd/4th and 5th/6th age ranges. Players will be evaluated at the beginning of the season and properly rostered ahead of gameplay against both local and out-of-town competition.
What to Expect this Spring!

Practices: Practices will be held between 5:30pm-8:30pm primarily at the Matthews Sportsplex. Practices for 1st-4th grade teams are expected to end before 8:00pm. Practices for 5th-8th grade teams may not end until 8:30pm but we will end earlier when possible.
1st-4th grade teams will practice 2x/week while 5th-8th grade teams will practice 2-3x/week.
Games: Games may be played on some weeknights as needed but a majority of games will be played on Saturdays.
Home games may be played at Matthews Sportsplex, William R. Davie Park, Chestnut Square Park, Revolution Park or other fields in the Charlotte area.
Away game locations and times will be determined by our opponents. Away games may also be as far as a 1.5hr radius from Charlotte in order to create a well rounded schedule for our teams this Spring.
Equipment: All players will need full equipment. This includes a lacrosse stick, helmet, gloves, arm pads, shoulder pads, cleats, a mouth piece and an athletic supporter.
Gear: All players receive a t-shirt, shorts, a practice reversible, game jersey, Ducks accessories, etc.
Cost:
1st-2nd - $345
3rd-4th - $355
5th-6th - $385
Interested in Coaching?
For parents interested in coaching a Ducks team this Spring please email Jimmy Heaney (James.Heaney@Team91Lacrosse.com) and Rush Dickson (Rush.Dickson@Team91Lacrosse.com) for more information.