Team 91 Charlotte Leagues
What game play is available for my player?
Charlotte 7v7 Offseason Lacrosse Leagues
Our Charlotte Lacrosse Leagues were created under a 7v7 format in all divisions, grades 3rd-HS, to increase the number of touches for players across the board.
Our 7v7 format creates a faster tempo providing athletes with more opportunities to handle the ball and be more involved in the action. Lacrosse players of all ages need more touches as well as live play reps and our tempo-based format gives them just that!
Players will be asked to play with only short sticks, improving their footwork and handle, while also moving amongst the different positions on the field so that they are constantly moving, learning different nuances of the game in a short-field environment that translates to their traditional 10v10 reps!
If your player is in second grade but has completed one of our advanced academies or has prior playing experience families are welcome to reach out to charlotte@team91lacrosse.com to discuss entry into the league!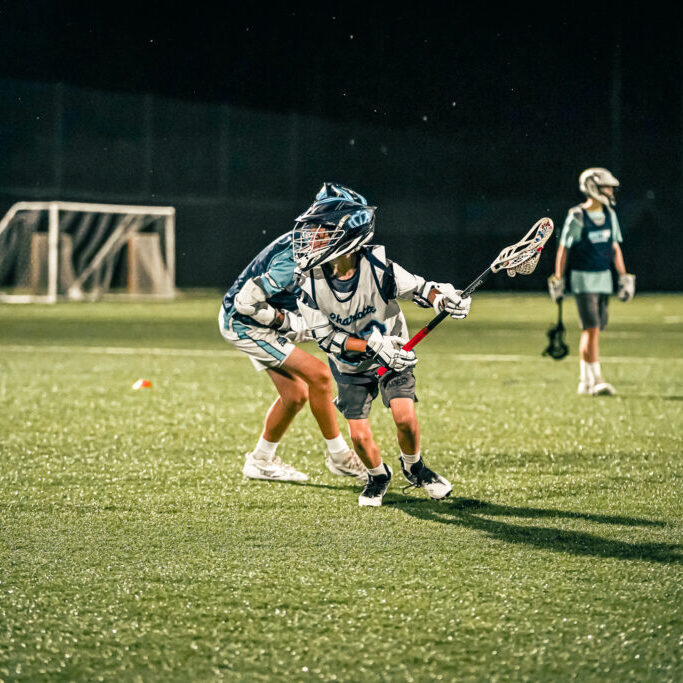 DUCKS SPRING REC LACROSSE
The Ducks Youth Lacrosse League is open to boys in grades 1st-6th with no prior play experience required! Our season will run from late-February through early to mid-May with a built-in "off" period around spring-break.
Our Spring Rec Philosophy is whether you are new to the game and stepping into pads for the first time or a player seeking the best Spring Rec League opportunities in Charlotte, Ducks Lacrosse is the training and competitive environment for you!
We believe that our training tactics allow players interested in the sport to grow as a player consistently throughout the regular season. In welcoming both new and experienced player grades 1st-6th, every training and game day is meant to assist in the advancement of each player's skill progression!
Coaches will assist in the development of your player's individual talents and help them grasp a stronger understanding of team concepts.