2023 Charlotte Lacrosse Boys & Girls Day Camps
Who We Are: Developing great lacrosse players. It's what we do. As Charlotte's Leader in Lacrosse Instruction, we take pride in helping athletes become better lacrosse players. Our developmental and teaching philosophies are based around a 10:1 Player:Coach Ratio. This helps to create the optimal balance of instruction, repetition and competition.
Defining Summer Camp: With over 10 years of lacrosse camp experience we've loved welcoming both female and male athletes who are ready to learn more about the game of lacrosse while developing their skills in a fun, day-camp environment!
We believe our teaching philosophies foster an environment conducive to new players developing important fundamental skills while also challenging experienced players to take the next step in their lacrosse development.
What We'll Do This Summer:
Whether you are new to the sport or an experienced player looking for Summer reps, a Charlotte Lacrosse Summer Camp is perfect for you! Our mixture of instruction, free play and competitions creates the optimal environment for learning and FUN!
A 10:1 Camper:Coach ratio to make sure that each athlete is receiving adequate instruction throughout camp.
Premier Coaching - Charlotte Lacrosse Day Camps will be staffed by Team 91 Summer coaches.
Athletes will be grouped by size and ability throughout camp to create the optimal playing environment
GEAR! Each camper will receive a T-Shirt, Reversible, Team 91 Accessories and more!
Fundamental Instruction - Each day of camp will begin with a review of the prior days lessons and a Lesson of the Day! 
Competition - Each day of camp will end with competition where campers have a chance to show what they learned that day and win PRIZES!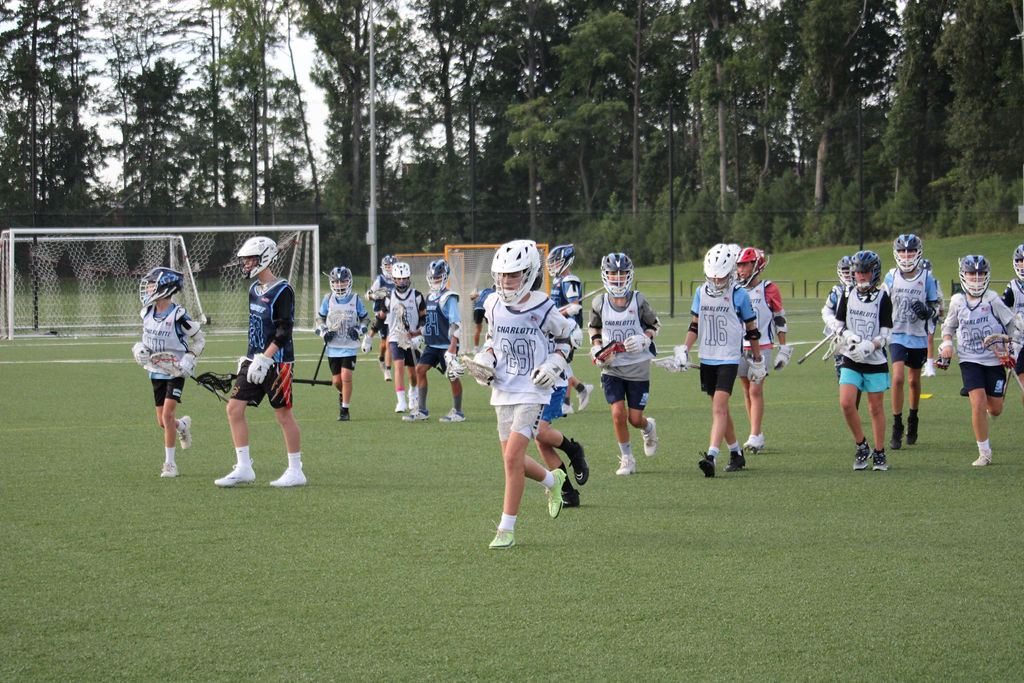 2023 Summer Camp Dates:
Session I - June 12th-June 15th
Session II - June 19th-June 22nd
Session III - July 10th-July 13th
Ages: Open to All Boys & Girls Grades Kindergarten through 8th Grade
Times: 8:00-12:00PM
Location: William R. Davie Park - Turf Field
Cost: $225 before May 1st, $250 after May 1st.
Boys Equipment Required
Kindergarten through 3rd: Just a lacrosse stick and closed toed shoes is all you need! Players grades 1st-3rd may wear pads if interested and comfortable doing so as well.
Players Grades 4th through 8th are encouraged to attend camp with a helmet, gloves, arm pads, shoulder pads, cleats and a lacrosse stick. For first time players however we do welcome them to join with just a stick and closed toed shoes if desired!
Girls Equipment Required 
Players Grades K through 3rd: Just a lacrosse stick and closed toed shoes! Players may wear goggles as well.
Players Grades 4th through 8th: A lacrosse stick and goggles