2023 Team 91 Winter Advanced Academy
Who We Are: Developing great lacrosse players. It's what we do. As Charlotte's Leader in Lacrosse Instruction, we take pride in helping athletes become better lacrosse players. Our Team 91 Academy Training Programs and 10:1 Player:Coach Ratio creates the optimal balance of instruction, repetition and competition.
Defining the Winter Advanced Academy: Whether you are new to the game and stepping into pads for the first time or seeking preseason reps ahead of the 2024 Spring season this is the training environment for you!
We believe in our training philosophies that allow players interested in the sport to grow as a player consistently following their time in Intro and/or Free Clinic programming. The Advanced Academy series is termed "Advanced" as it is welcoming to both the new and intermediate player grades 1st-8th where the skills and lacrosse IQ points taught are meant to assist in the advancement of each player's skill progression!
What We'll Do This Winter: In building upon the fundamental skills previously learned coaches will assist in the development of your player's individual talents and help them grasp a stronger understanding of team concepts. During our six week training period players will experience the following:
Detail Oriented Stickwork
Coaching Drills and Proper Contact Practices
Live Play - We will conclude each Saturday with live play in even and uneven play formats alongside potential games of 7v7 and International Sixes play!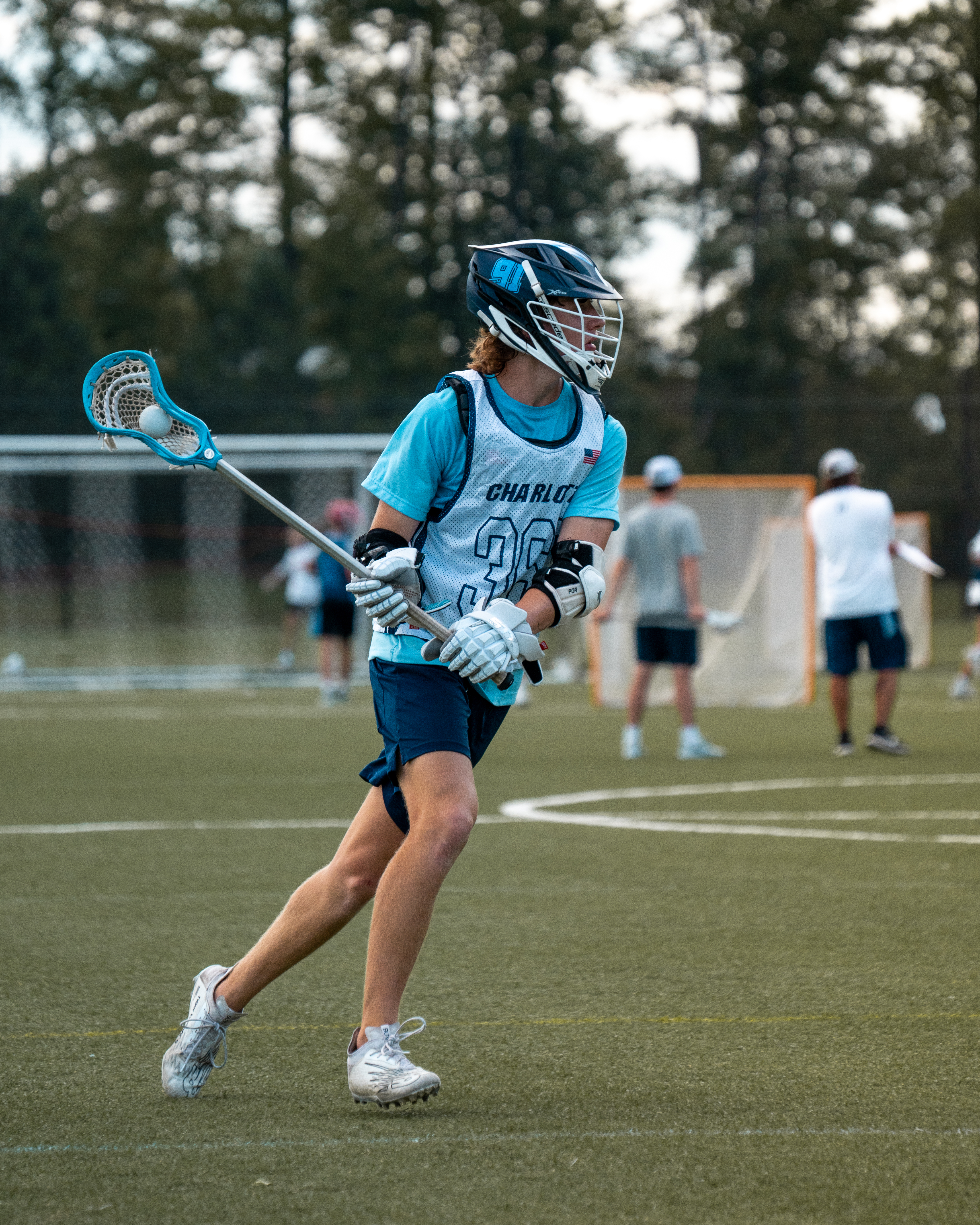 Player Details:
1st-2nd Graders: Players that have completed at least one Intro Academy training program and feel comfortable stepping into pads before their first Rec season are welcome to register! If you have not participated in a Team 91 Charlotte Intro or Free Clinic Series please email us at Charlotte@Team91Lacrosse.com to discuss.
3rd-5th Graders: We welcome players grades 3rd-5th that have completed a minimum of one recreational lacrosse season or a Team 91 Intro Academy or Summer Camp. If you have a player who is in 1st or 2nd Grade that has met at least one of these requirements please email us to confirm your son's registration for the program.
6th-8th Graders: The Advanced Academy is also open to 6th-8th graders who may be putting on pads for the first time or are seeking offseason reps ahead of their Middle School season. We will group players appropriately based on age, experience, and skill.
Location this Winter:
William R. Davie Park - 4635 Pineville-Matthews Rd, Charlotte, NC 28226
Dates:
December 2nd, 9th, 16th
January 6th, 20th and 27th
Times:
1:00-2:30PM
Cost:
$210 before November 15th, $235 after November 15th.
Gear:
Full Pads will include a Stick, Helmet, Shoulder Pads, Elbow Pads, Gloves, Mouthguard and Cleats. Athletic Protectors are also encouraged.
More About Team 91:
Is your player interested in additional preseason playing opportunities alongside their training? Head over to our 2023 Charlotte Winter Lacrosse League page for more information about Charlotte's fastest preseason league hosted on Sundays this Winter: Learn More Here